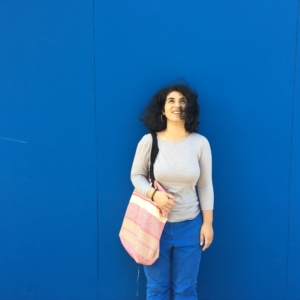 Biography
Elaheh Habibi is a visual anthropologist, filmmaker, and writer. She holds a Bachelor's degree in Political Science from the University of Tehran and a Master's degree in visual anthropology from Manchester. Currently, she is pursuing a Ph.D. at Sorbonne in Paris.
"About Love on a Small Island" by Habibi was named the best student ethnographic documentary film of 2019 by the American Anthropological Association and Ethnicineca in 2020. Vision Du Reel, the Vienna International Documentary Film Festival, and ethnographic film festivals have shown her films.
Category Tags / Research Areas
Artist Statement
As a visual anthropologist and filmmaker, my films aim to give a voice to those who are marginalized and underrepresented, illuminating their experiences and struggles. For me, the camera is not simply a tool, but a means of exploring and comprehending the world around me. Drawing inspiration from Iranian cinema and literature, I endeavor to infuse their essence into my visual storytelling. Jim Jarmusch's words, "I think of myself as an amateur filmmaker, not a professional, in the sense that 'amateur' means love of something, for the form," encapsulate my approach to filmmaking. Collaboration and participation are essential to creating works that are meaningful and impactful. I gravitate towards Cinéma Vérité and observational documentary styles to capture the authenticity and rawness of my subjects' experiences. While my background in anthropology instills a fascination with these styles, I also seek to expand my understanding of ethnographic film and experiment with new technologies like Artificial Intelligence.